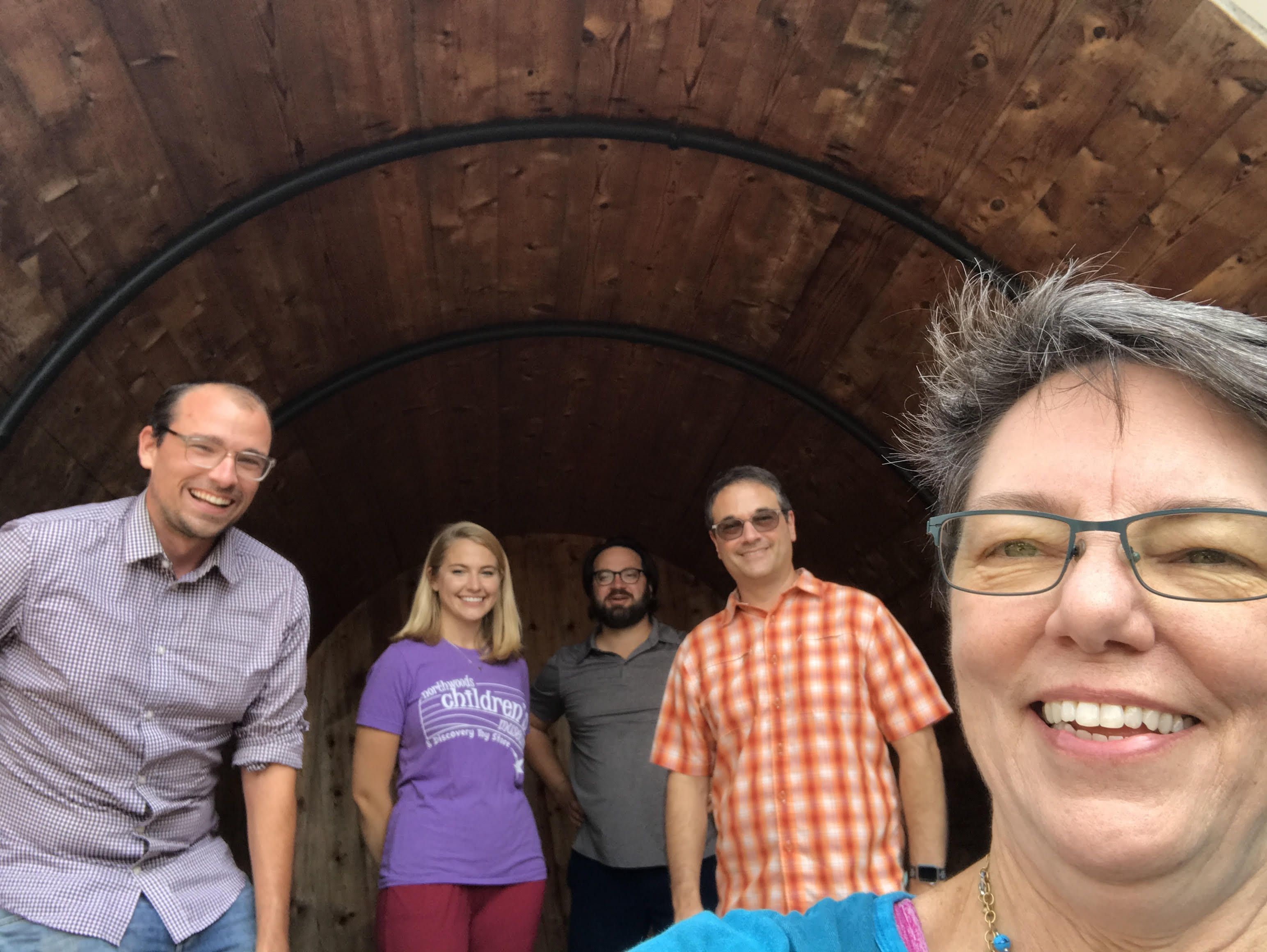 Last Friday our director Aubrey had a chance to travel to Madison and meet with several other Wisconsin children's museum directors. It was inspiring to get to chat with her peers (in person!) and see the Madison Children's Museum for the first time.
Did you know that our state leads the nation in the number of children's museum per capita? 
AND did you know that if you are an ACM Plus member of the Northwoods Children's Museum you receive half off admission at most of those children's museums?
Check out this map of Wisconsin children's museums, and be sure to make plans to visit them! We live in a state of PLAY!